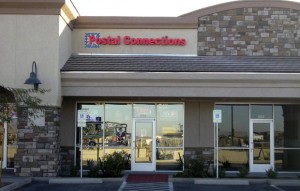 At Postal Connections, our goal is to deliver a better value than other industry franchises at a lower cost to you, the business owner.
In this regard, we have two models that connect qualified entrepreneurs with consumers in need of packing, shipping and business services. Both Postal Connections and Postal Connections Express are relatively low-cost franchises – a Postal Connections Store franchise fee is $24,900 and Postal Connections Express' is $10,000.
Plus, for qualified veterans, the franchise fee for a Postal Connections Store is 50 percent off, and veterans can enjoy 25 percent off the Postal Connections Express franchise fee.
Postal Connections pays close attention to cost control to ensure you begin your journey as a business owner on the right foot. This includes turnkey concepts, state-of-the-art start-up assistance with business planning, finance sourcing and site selection, on-site training, ongoing operation guidance and support, start-up marketing and public relations and flexible operation policies.
Click here to see the full comparison and determine whether a Postal Connections Store or Postal Connections Express is a better fit for you!