E2 & EB-5 Visas
Looking to Own Your Own Business in the U.S.?
You've Come to the Right Place.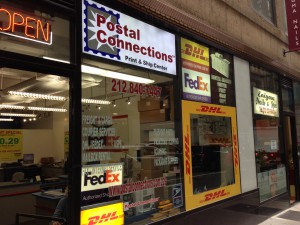 Postal Connections has become a tremendous investment opportunity for entrepreneurs from other countries looking to own a business in the U.S., and the most popular visas required for such enterprises are E-2 and EB-5.
A Postal Connections store can easily qualify for the investment requirements needed for E-2 visas. Additionally, Postal Connections Area Development Agreements are well suited to meet EB-5 investment requirements.
Here are details on both visa types:
E-2 visas permit foreign nationals to enter the United States in order to direct and develop a commercial enterprise or business in which they have invested (or are in the process of investing in) a substantial amount of money or capital. A foreign national wishing to obtain an E-2 visa must be a citizen of a country with which the U.S. has a treaty of commerce. Although there is no specific dollar amount required under U.S. immigration laws, the investment must be "substantial" and cannot be marginal. An investor can also buy an existing business as well as creating a new business in the U.S.
EB-5 visas were created to attract foreign capital to the United States with the purpose of creating more job opportunities and benefiting the U.S. economy. In order to qualify under the EB-5 category, foreign investors must:
Invest $1 million in either a new or existing U.S. business or commercial enterprise that will create at least 10 full-time U.S. jobs; or
Invest $500,000 in a new or existing U.S. business or commercial enterprise that is in either a rural area or an area with a high unemployment rate; or
Prove that the investment will somehow benefit the U.S. economy.