Business Financing Assistance
We'll help you find financing for your business.
Postal Connections are experts in assisting franchisees to find financing and guiding them to the best funding choices.
You Have Options
Postal Connections has developed several financing methods to help you take that final step into becoming a Postal Connections franchisee.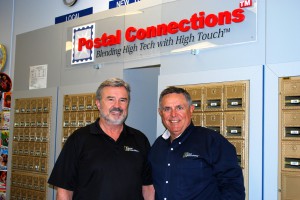 We'll discuss the types of financing that best suits your needs. We'll continue our guidance as you create your own business plan and we even can refer you to experts who develop franchisee business plans. As an assurance for you, neither our company nor the principles and staff have any financial interest in any financial sources or advisors we would recommend.
Co-owner and Managing Partner Fred Morache has more than 20 years experience with franchise companies, and his blog FranchiseFred.com is an invaluable source of decades-honed expertise and tips for all things franchising, including financing.
Next » 5 Easy Steps!
Disclaimer: The information provided on this website should not be construed as an offer of a franchise. Offers of franchises may only be made by delivery of a Franchise Disclosure Document (Prospectus), and in certain states the disclosure document must first have been registered with a state agency that regulates the offers and sales of franchises.