Why Postal Connections?
We understand you want to work for yourself, and our goal is to help you take full advantage of our flexible, proven system and value-driven business investment.
We offer two business models to reach huge marketplaces!
Our Postal Connections stores offer superior service in shopping malls, high-rise commercial spaces and smaller community free-standing stores. Postal Connections with eBay Drop Off services reach far beyond the typical pack and ship store bringing customers from many miles farther away to take advantage of our hard-to-find service which turns their items into cash.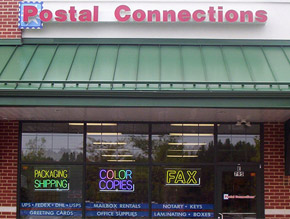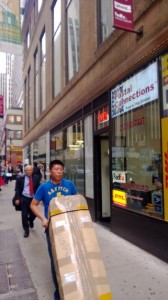 Our franchisees like to help people find solutions!
Trustworthy, Friendly, Savvy and Leading Edge — these are Postal Connections' core operating values, and there is a vast potential market of people and small businesses looking for just the type of service Postal Connections stores have become known for.
We have experience guiding franchisees!
Our experienced management team played a key role in building the industry as senior executives with Mail Boxes Etc. (now the UPS Store), and we continue to provide franchisee assistance every step of the way, from opening to marketing and operating your store. You'll work with the owners as well as staff.
The Postal Connections models are designed to compete!
A Postal Connections store fits perfectly into retail mall spaces anywhere across the country and typically occupy 1,200 sq. ft. Stores are designed to be open and efficient in serving customers face-to-face on the floor, helping with boxes to ship and duplicate business and personal documents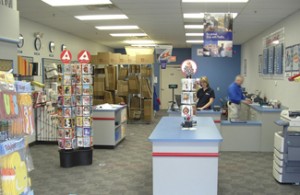 Postal Connections Stores are set up rapidly, helping you get going and to conserve your start-up funds.
Franchise owners enjoy a higher success rate than independent start-up businesses!
Franchising is unique in the world of business, providing entrepreneurs with an affordable means of reaching their goals more quickly — and with far less risk — due much in part to the franchisor's system. The International Franchise Association www.franchise.org publishes a wealth of helpful data on franchising.
There's a popular saying in our business: Owning a franchise allows you to go into business for yourself, but not by yourself — and with Postal Connections, this couldn't be more true.
Next » Dare to Compare
Disclaimer: The information provided on this website should not be construed as an offer of a franchise. Offers of franchises may only be made by delivery of a Franchise Disclosure Document (Prospectus), and in certain states the disclosure document must first have been registered with a state agency that regulates the offers and sales of franchises.