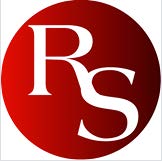 Local Business Owner Receives Award
Postal Connections Redmond Receives Award for 2015 Top Sales
Postal Connections® in Redmond is reaching new heights. Joyce Jones, owner of Postal Connections of Redmond, was recently awarded for her store's exceptional sales numbers during the brand's annual convention in Las Vegas. Postal Connections presented the entrepreneur with a "Top Sales Award" for achieving more than $500,000 in sales in 2015. The store is located at 915 Southwest Rimrock Road in Redmond.
"It is truly an honor to receive this award from Postal Connections," said Joyce, who opened her Redmond store in 2007. "We strive to provide our customers with more than just helpful services – we go above and beyond to give them an exceptional overall experience as well."
Joyce took a leap into the entrepreneurial waters nearly 10 years ago with her store in Redmond. Since the start of her business, Joyce has prided herself on developing strong relationships with her loyal customers, developing a first-name-basis rapport with many of them.
"We are extremely proud of Joyce and the success her store has seen over the years," said Fred Morache, COO of Postal Connections of America. "Joyce's incredibly strong relationships with her customers is something that Postal Connections values and is proud of franchisees like Joyce who provide excellence in service. We look forward to witnessing her successes in the years ahead."
Based in Frisco, Texas, Postal Connections has established itself as a leading provider of a wide array of business and personal services, offering convenient access to postal products, shipping with the leading carriers, freight, printing, creative services, copying, fax, passport photos, notary, shredding, finger printing, and other services. Postal Connections implements intensive, personalized training of all franchisees to ensure that service is the highest priority in all stores. The company frequently offers new items and services that are hard to find to improve customer service and convenience. Recently, Postal Connections has entered into an agreement with Wal-Mart to place Postal Connections Express™ service centers in Super Centers.
For more information about Postal Connections of Redmond, call (541) 504-2340 or visit www.postalconnections119.com.
About Postal Connections
Founded in 1995, Postal Connections is a growing franchise chain of postal, shipping and business service stores. The current franchisor/owners bought the franchise company in 2007. Select locations provide online sales services to households and companies through its iSOLD It® on eBay sales system.
To learn more about Postal Connection's services, visit www.postalconnections.com or call (619) 294-7550. For more information on Postal Connection franchise opportunities, visit www.postalconnections.com/franchise-opportunities/ or call 1-800-POSTALS (767-8257).