As online shopping soars in popularity, the need for order fulfillment and shipping services is greater than ever before. The pandemic has changed the way people work, with less commuting and more done online, resulting in local business services. One way to capitalize on the trends is to get involved in the world of e-commerce fulfillment/business services with a pack-and-ship franchise.
Whether starting from scratch or purchasing an existing franchise business, there are ample opportunities with our pack-and-ship concept.
Just like Brent Kyzer-McHenry, who took ownership of Postal Connections in Verona, Wisconsin. Kyzer-McHenry purchased the location from retirees Dan and Laura Brennan with the goal of continuing to build on the store's 15 years of success.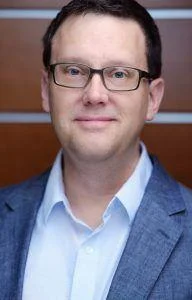 "It couldn't have been a better fit for me career-wise and lifestyle-wise," Kyzer-McHenry told The Verona Press. "I am excited about it. The business has grown already. Shipping has gone up exponentially. Especially since COVID-19, people are shipping more than they ever have."
After purchasing the Verona store earlier this year, Kyzer-McHenry hit the ground running and became a top-performing location nationwide. He was recently honored at the 20th annual Postal Connections franchisee convention with the prestigious Top Sales Award.
"A lot of the national award should be credited to Dan and Laura. They built the business; I just carried it a few more feet over the finish line," he said.
Postal Connections is a local hub of shipping activity with all major carriers, including UPS, FedEx, DHL, the United States Postal Service local couriers and freight. Plus, Postal Connections centers offer mail service with a prestigious address for mailbox holders and virtual customers across the U.S., along with convenient access to printing, copying, laminating, faxing, passport photos, notary, digital fingerprinting and selling customer items on eBay. Additionally, Kyzer-McHenry recently added graphic design and layout services.
"We are a business built around the needs of the community," Kyzer-McHenry said. "There's a lot that goes on here beyond the package drop-off that you can't find locally. Without us, there would be a huge hole in the surrounding communities, which are desolate areas for these kinds of services."
How Do I Start a Pack and Ship Business?
For entrepreneurs looking to enter the pack-and-ship business, owning your own Postal Connections franchise can be accomplished in just five easy steps.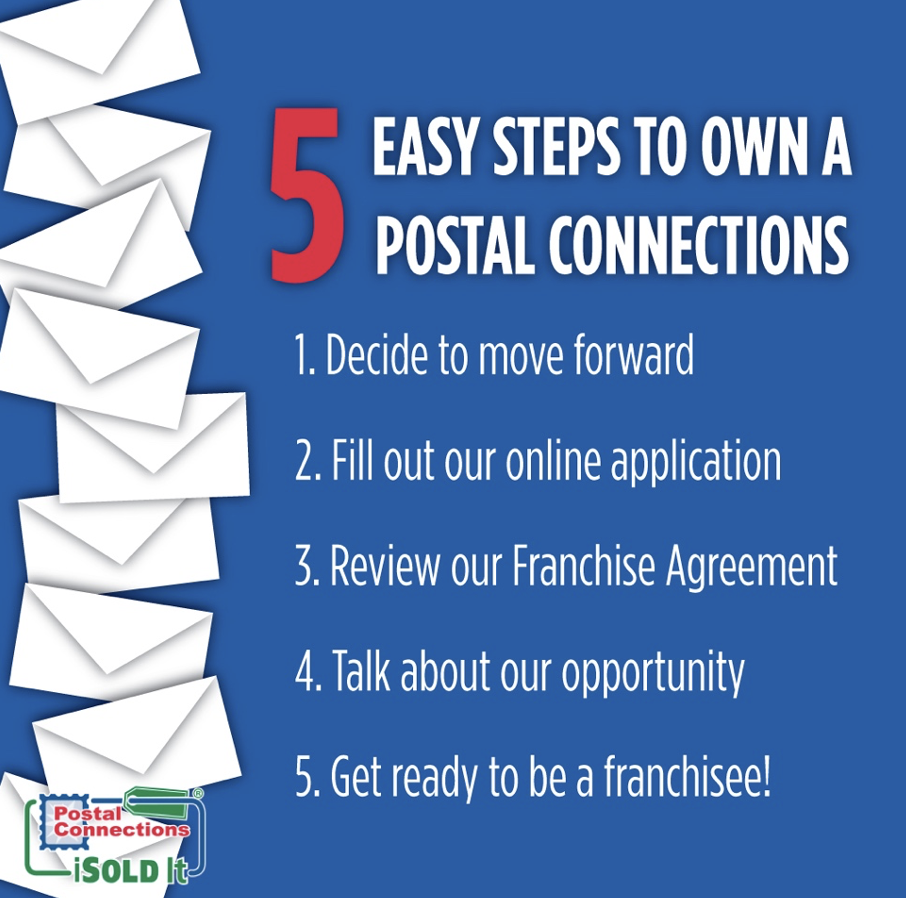 If you're ready to get started on your pack-and-ship business, inquire today to get started.