Franchise Opportunity in Coral Springs Walmart
Postal Connections® welcomes you here to learn more about our new Postal Connections Express franchise opportunity in Coral Springs – a dynamic, low-cost investment that puts you in front of thousands of daily shoppers in the world's largest retailer.
Postal Connections has inked a Master Agreement with Walmart – an agreement that opens the door for a qualified individual such as you to launch an Express center model in the Coral Springs Walmart Supercenter on Turtle Creek Drive (3801 Turtle Creek Dr.).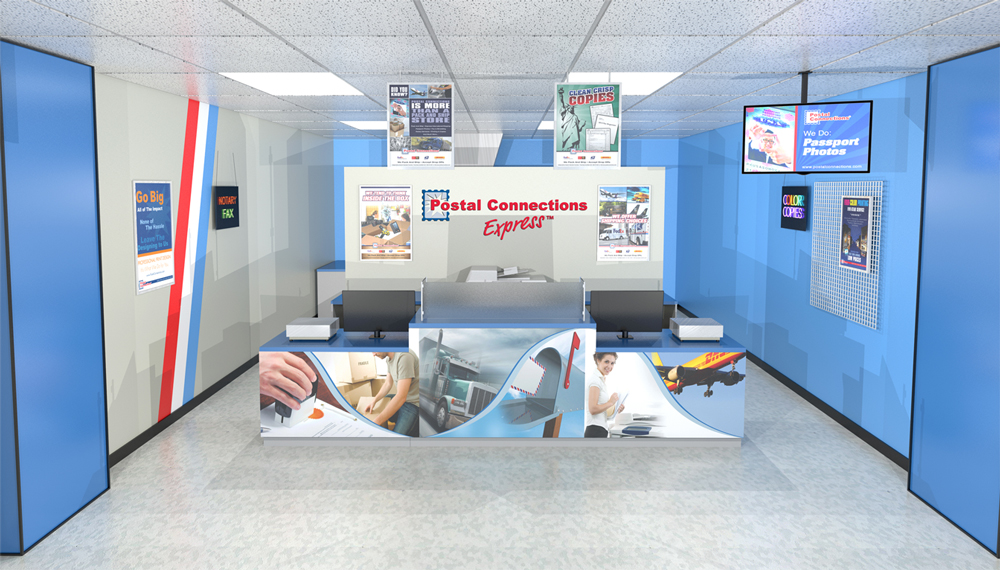 Why is this an opportunity that cannot be passed up? We've done all the heavy lifting to re-engineer a proven business model and design it specifically for the Walmart environment where droves of shoppers are seeking the convenience of our pack, ship and print services.
When surveyed, Wal-Mart shoppers say pack, ship and print services are among the top three additions they would like at Walmart, and we're in position to deliver that to the thousands who visit the Coral Springs Supercenter each day.
We are awarding the Postal Connections Express franchise opportunity to open at the Coral Springs Walmart Supercenter to a qualified individual ready to take advantage of this profoundly attractive business. Consider the following:
Lower Cost, Strong Value
Postal Connections is offering a $3,000 rebate off of the low initial investment of $75,000 all in for the turnkey business, which is already less than most other pack/ship/print franchise opportunities; the Express model has a sublease with many favorable terms and low monthly rent.
Military Veterans Discount
Qualified military veterans are given a 25% discount on the franchise fee; this is Postal Connections' way of saying thank you to veterans for the sacrifices they have made for our country.
Marketing Support
From a pre-opening marketing blitz to the day-to-day marketing of your business, we design programs tailored to your location and the communities you serve.
Product Development
Postal Connections continually innovates with new product and service enhancements that meet current customer demands.
If you are hardworking, eager to explore or expand your entrepreneurial ambitions and ready for a dynamic business in the world's largest retailer, please complete the following form and we'll be back in touch with you shortly. If you have a referral for the program, please fill out the referral form:
I'm Ready, Let's Get Started!