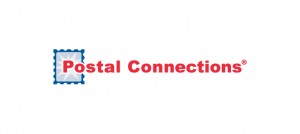 Postal Connections is a postal office that offers shipping, printing, mailbox, photo, notary and IT services. As the first Postal Connections franchise in Miami, owner Wilfredo Figueroa plans to see major growth in his store.
Wilfredo opened the store in November 2015 after noting the crowdedness of other postal offices and the strong demand in the West End for postal services. As for why he chose the West End to start his business, Wilfredo says it was the potential in the area, the opportunity for growth and lack of competition that attracted him here.
However, the road to starting and maintaining his own store has not been a smooth one. Wilfredo has had to make family and financial sacrifices and even had to leave his former career. Customers remember his store as a college which was there before he opened, so its hard to get people to realize what the new business is. Despite this challenge, Wilfredo says foot traffic is consistently increasing.
The only serious competition he faces is the Fedex Office store on Kendall Drive. So why should customers visit Wilfredo's store instead? He places an emphasis on customer service. Its about being friendly to customers so they return for his services, he says. When customers walk into his store, they can expect a friendly environment with all the help and advice they need.
He advertises through flyers, social media and the West End App where you can find promotions.
Postal Connections is located at 8765 SW 165th Avenue.