By adding the iSold It service for eBay sales, the Postal Connections business model now provides a single point for listing and fulfilling items through eBay. "We believe our new services makes Postal Connections more than a pack and ship store," Fred Morache, codirector and franchisor of Postal Connections/iSold It, told EcommerceBytes.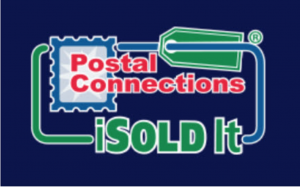 "It's a very appealing offer to turn a person's unused or unwanted items into cash, without them paying anything until it sells, and we do all the work," he said. "The customer pays nothing until their item is sold. The typical sales fee is 25% to 30% of the winning bid or sale price. Very high value items are sold at negotiated sales fees."
Morache noted some examples their stores sell on eBay, like collector cars, Andrew Wyeth paintings, and Babe Ruth autographed baseballs.
We asked what makes the business concept a good approach today. Said Morache, "Decline and change came with a new eBay business strategy. New management arrived after Meg Whitman's departure and re-focused operations from emphasis on the reseller marketplace (a public marketplace) to a focus on manufacturers and aggregator-sellers of goods (B to C). This likely was thought to be an answer for competing with Amazon."
"The strategy change ended their Registered eBay Drop-Off Locations [REDOL], a program to certify resellers, assist them with marketing to the public with a directory of REDOL locations and ending its Trading Assistants [TR] program to support resellers. eBay executives confided to our Franchisees this was an effort to sort-out bad players. iSOLD It withstood this change as our franchisees receive operating and marketing support from our franchise system," he said.
"More serious was eBay's aggressive initiatives by a sales vetting department, Trust & Safety, empowered to make buyers feel safe buying on eBay. This department used buyer complaints (and) put pressure on sellers suspending or terminating eBay accounts based on buyer input. In my opinion, this initiative encouraged bad behavior from some buyers (often including extortion) driving many resellers out of the business," Morache said.
"Currently, new eBay management appears to be reversing their programs and policies impacting public resellers," he said. "Progress seems to be slow but moving more favorably."
Postal Connections also found plenty of quality products available from interested sellers. "This is especially true with home and personal electronics, sporting equipment, designer accessories, books, watches, etc, and small businesses liquidating equipment
and inventory." Morache said. "Our challenge is limiting how many items we do in-take. We promote our business with two ideas: iSOLD It is the easy way to sell on eBay and the place to turn your items into cash."
While the ecommerce industry in general feels pressure to offer free shipping, Morache doesn't see an impact on their iSOLD it on eBay service. "Buyers seem to understand when they buy items on eBay or Amazon Marketplace from private sellers that shipping cost is part of the cost," he said. "Because we specialize in packaging & shipping with
our Postal Connections stores, we also have access to reduced cost from carriers and the USPS. Franchisees closely monitor recommended shipping at eBay and keep shipping prices close to buyer expectations."
Amazon sellers also have reasons for considering the iSold It service. "Amazon has been a great place to sell items we have as 'lots' of the same items. Often our franchisees will acquire these items and sell as their 'owned items,' not consigned items," Morache said. "Also, Amazon Marketplace is an excellent place to sell books, digital media and other items that people are used to finding on Amazon."