Who Is Postal Connections?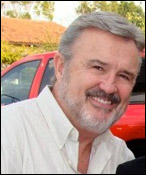 C.A. Andy Thompson
Owner & Managing Director
As one of the key executives behind Mail Boxes, Etc. (MBE), Andy Thompson helped guide the original "pack and ship" store and franchise concept to unprecedented success. And as a former MBE franchisee himself, he also gained invaluable knowledge and experience at the "ground floor" level, learning, essentially, what works — and what doesn't — in this ever-changing service and product segment.
With this, and over 20 years of domestic and international franchise experience designing systems for small business retail networks and training thousands of franchise owners and managers worldwide in business operations and management, Andy is one of our key point people when it comes to instructing and preparing new Postal Connections franchisees on how to get their new business up and running with the necessary tools to them get started.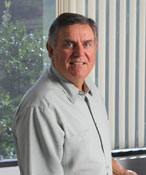 Fred Morache
Owner & Managing Director
Fred Morache brings more than 25 years of franchising experience to Postal Connections, he was also one of the driving forces behind Mail Boxes, Etc., guiding its launch while also overseeing all aspects of advertising as MBE's VP of Marketing for eight years.
Fred's expertise and experience is extensive in franchise businesses, advertising/marketing and sales. He began his franchise business career as marketing manager for McDonald's home office and the Southwest Region; later he became VP at Coldwell Banker Residential Real Estate Headquarters managing the realtor's inaugural national advertising efforts.
Fred is the guiding force, and he will be on hand to assist all new franchisees with their start-up and ongoing promotional needs.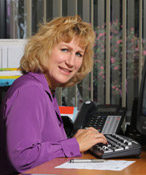 Gale Crowell
Executive Assistant
Gale Crowell joined Postal Connections in 2004, bringing her extensive background in customer service and retailing. Before coming to Postal Connections, Gale a Customer Service Manager at Office Depot, and she's also worked in retail sales positions with Marshall's, Mervin's, Toys-R-Us and PlayCo.
Her expertise for organizing and follow-through makes Gale an invaluable member of our staff, and one of her key roles is working closely (and daily) with the franchisees/owners while assisting the management team.